Explore our portfolio to see some of what we have developed.
It's hard to get a sense of our web design and development by looking at some images and a short description, because you won't know the full marketing strategy behind it, our clients needs and goals, the audience and the many other factors. But why don't you just give it a shot anyway. We'd be happy to talk to you more about our design and development capabilities.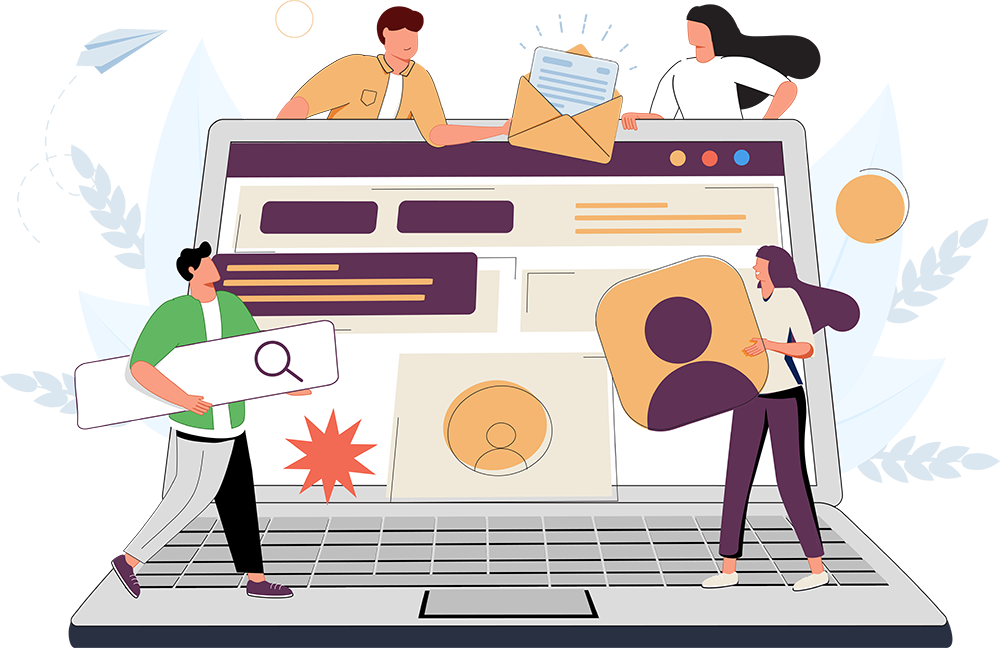 School District of Lancaster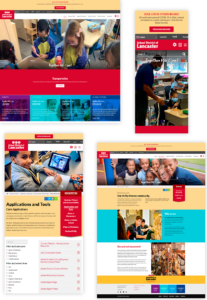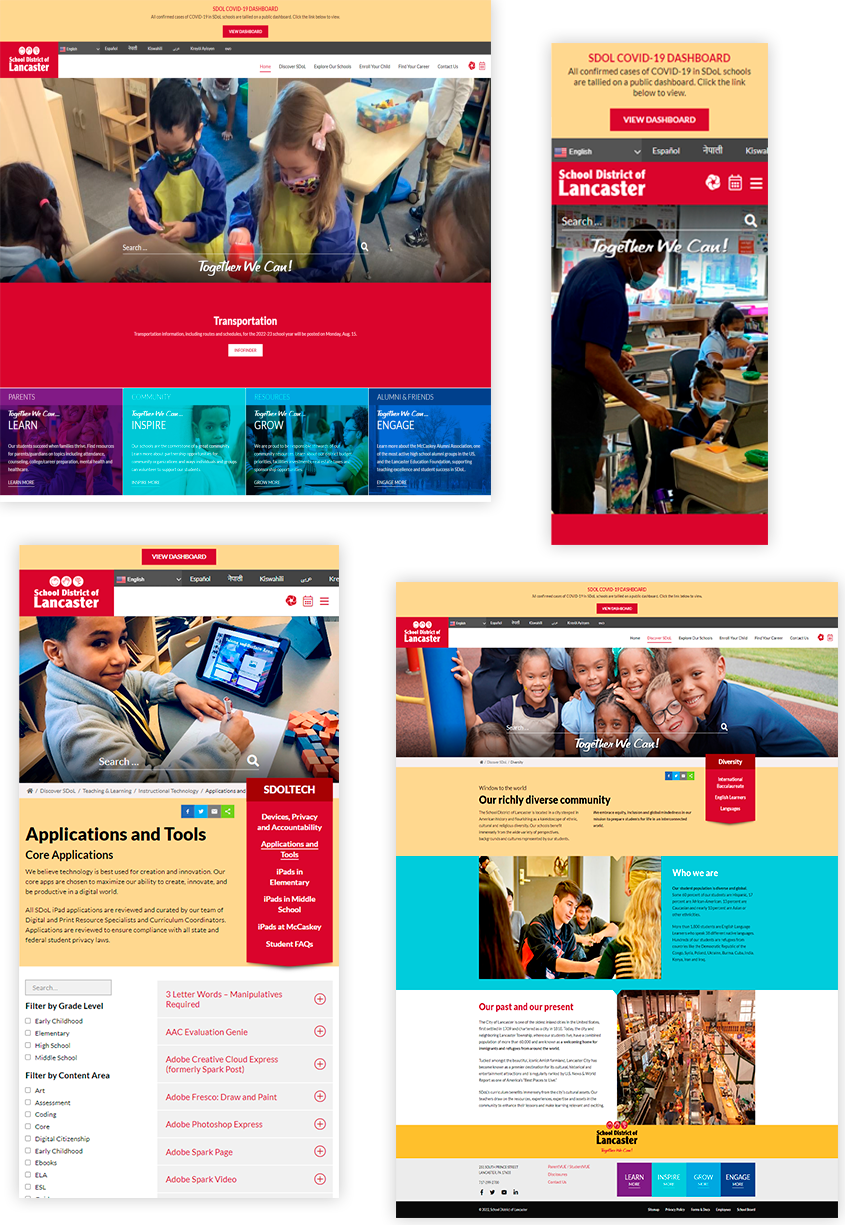 The School District of Lancaster needed to reach a variety of audiences including students of different ages, parents/guardians of current students, prospective parents/guardians, educators and local businesses. A custom website provided an almost unlimited amount of layout and design options to communicate their different needs.
Turkey Hill Dairy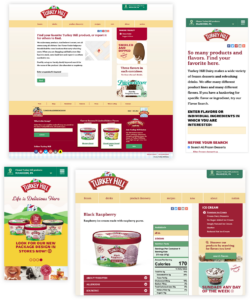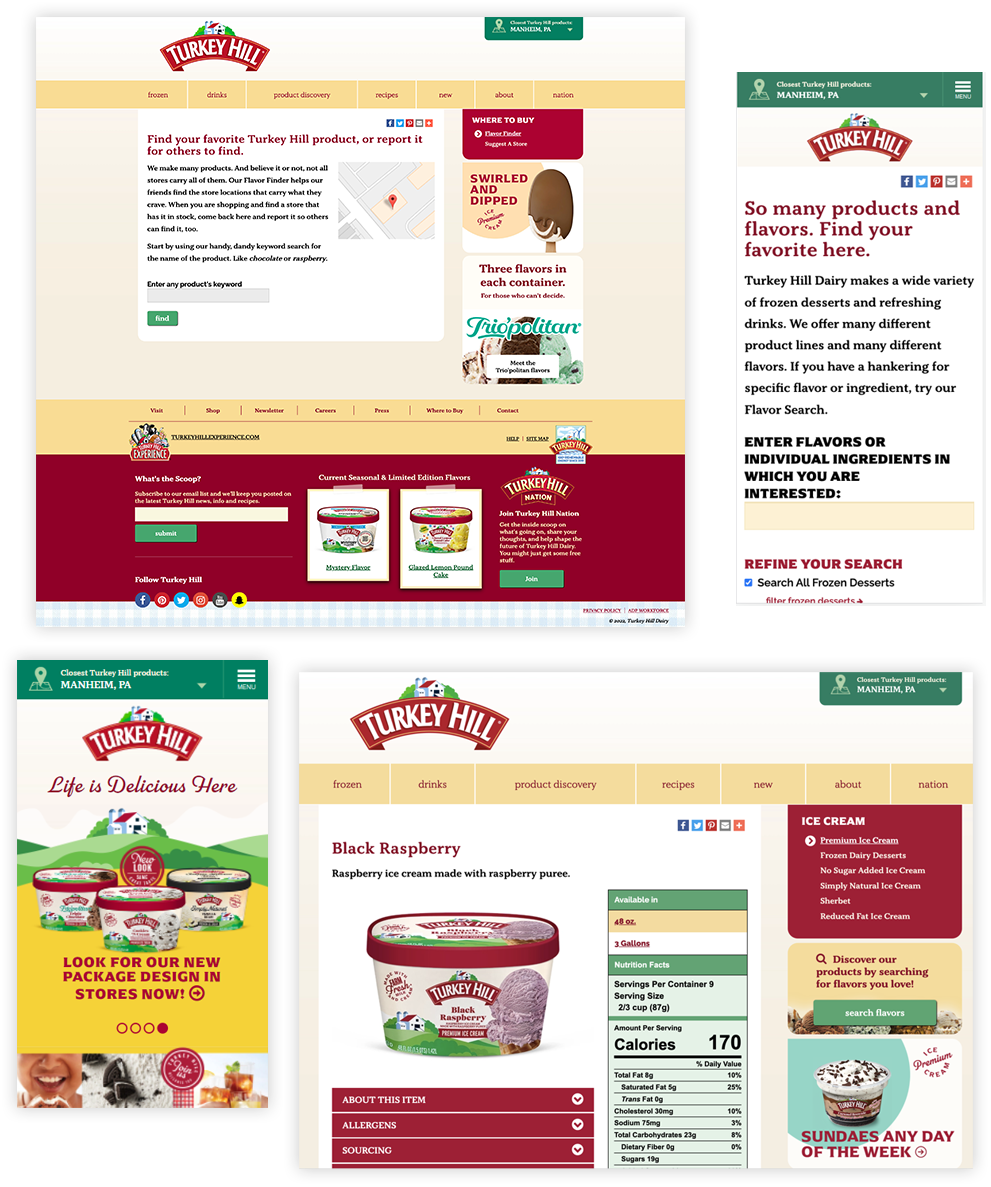 Turkey Hill is the fourth largest ice cream manufacturer in the country and leading producer of refrigerated tea. So how to help sell more frozen and refrigerated products online? How to help introduce new markets to the brand? Well, it's strong strategy, on-brand design and interactive options for customers to find locations and products.
Country Meadows Retirement Communities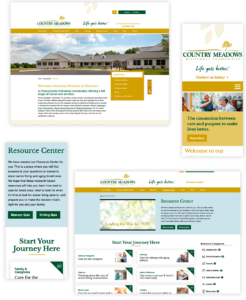 Country Meadows markets to seniors and adult children choosing a retirement community. They have 10 locations across two states, with different levels of prospects. This website uses a custom WordPress theme created by iComm. The site was developed with lead generation as the main goal. Great design, continuous SEO, pay-per-click search campaigns and ongoing improvements have made it a success.
Emillions Art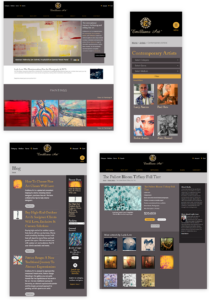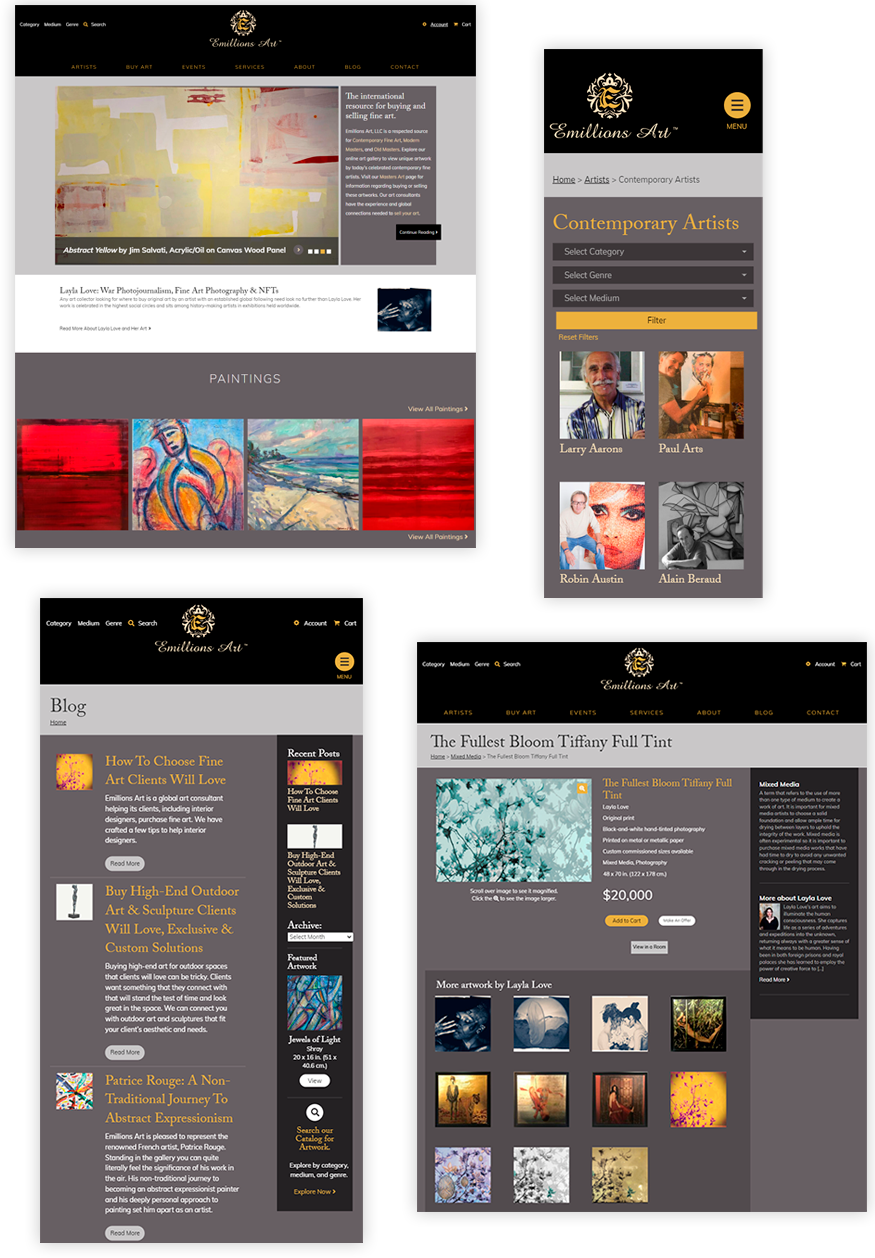 Emillions Art, LLC is an international art consultant based in Naples, Florida. In addition to marketing their fine art services, iComm designed a website that was on brand and spoke to their different audiences. The site was developed to include an e-commerce platform and many shopping features. iComm worked with Emillions to create online marketing strategies to help sell their art — both online and in their exquisite showroom.
Quest Behavioral Health and EAP Services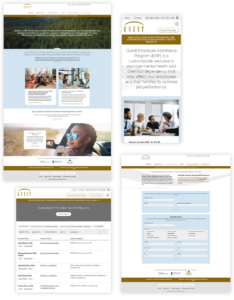 Quest Behavioral Health and EAP Services is a full-service administrator of behavioral health and chemical dependency benefits and Employee Assistance Program. Our custom WordPress site offers a variety of layout options to promote different products to different audiences. Their Provider Search allows visitors to the site to use keyword search and filtering of their thousands of specialized providers.
Scraper Systems™ by Rite-Hite®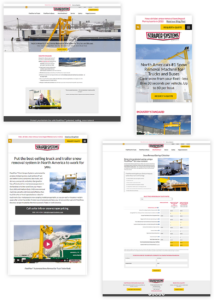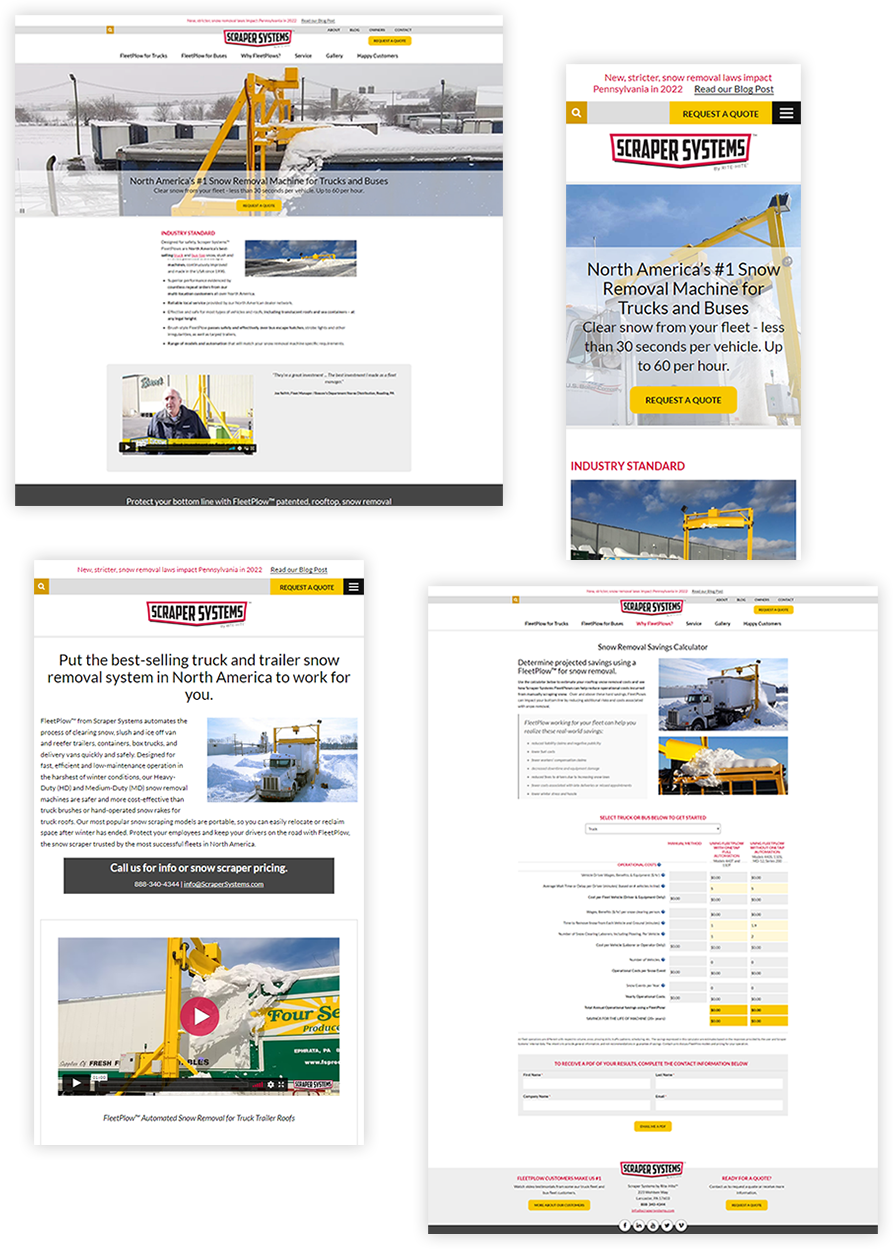 Scraper Systems by Rite-Hite™ produces FleetPlows, North America's best-selling truck and bus snow removal machines. Multiple forms integrate with their CRM and email marketing platforms. A web application was created to allow prospects to learn how FleetPlows can save them money. A Content Management System allows their team to manage site content.
Let's talk about it.
Complete the form and we contact you to set up a time to talk about your needs.
"*" indicates required fields
Gateway has enjoyed the guidance and services of iComm since 2006 for our website. Whether it is design work, website programing which includes working with third-party applications or SEO services, I highly recommend iComm! They respond quickly to questions and offer useful timely ideas.